Coming soon: In-depth K9 career information can be found on our sister site at www.lambzauthorsandbeyond.com
Lambert, a former law enforcement officer, awarded the Medal of Valor, named Officer of the Month and Officer of the Year, has been training both working and companion dogs since 1972; he began training with the Marine Corp. K9 unit in El Toro, CA and additional training in New Smyrna Beach, FL at the Southern Hills Kennels.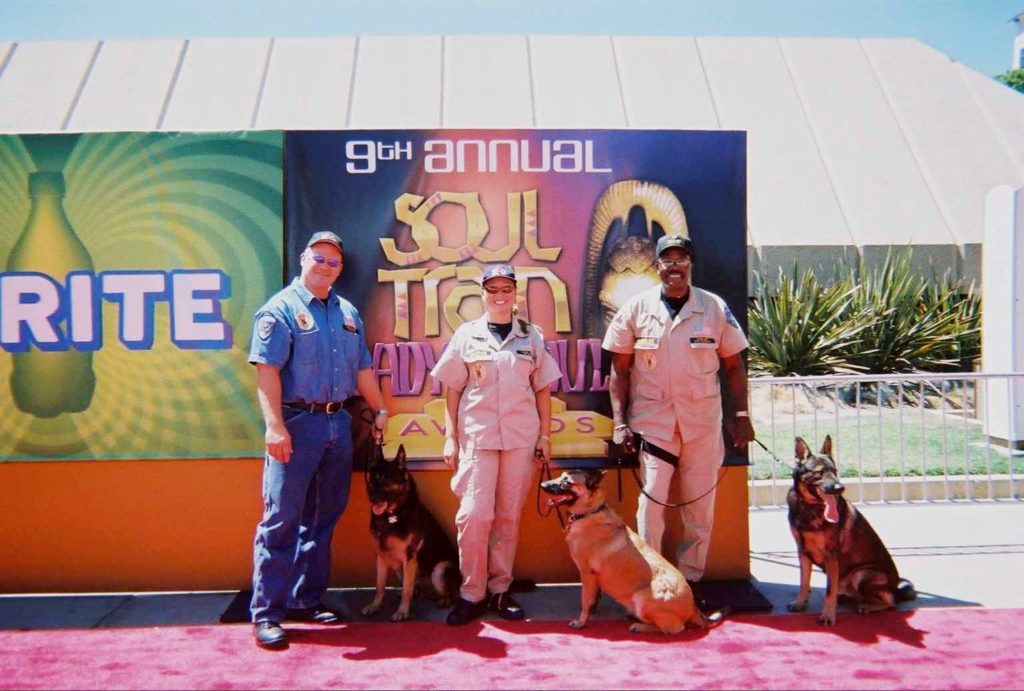 After the 911 attacks in 2001, he began contracting with a number of high profile venues to do both explosives and drug detection sweeps. Among them are Disneyland Hotel, Comdex-Las Vegas and Soul Train.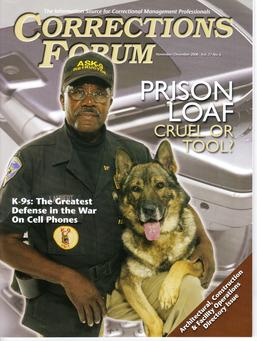 Lambert was internationally recognized in 2007 as the first person to introduce trained cell phone detection dogs into the U.S. department of corrections.
In 2009 Lambert opened a 4,000 sq. ft. indoor-outdoor training facility to the public, offering basic and advanced training, doggie daycare and boarding. After five years, he chose to do private in-home training. He also provided monthly free group training tips and agility for pet family members who have adopted or rescued, as a way of giving back to the community.
Chief Lambert called upon Cesar Millan and his 'production pack' to visit the All States K-9 training facility in November 2009. We needed help with Viper, a 2-year-old Belgian Malinois – an amazing, focused detection K9 self motivated to learn, mild tempered with a strong drive to search, playful and loving with his handler and family.
When Lambert first met Viper, the two of them had an immediate bond; however, Lambert learned late that Viper had been kenneled the first several months of his life and not socialized outside his small, contained environment. Nor was he aware of any traumatic events Viper may have been subjected to prior to procuring the dog…what he did learn was that some experience rendered Viper fearful of of strangers, skateboards and other loud, unexpected noises.
Lacking social skills and confidence outside his immediate human family was very problematic. Could these issues be successfully dealt with? "Vibing Viper" answers these questions and more:
NATGEO aired a 'Dog Whisperer' segment featuring Maury and Snickers (Snickers is very aggressive to his owners) in December 2010. "Unadoptable Maury" is the story about Maury, a 4-1/2 year Rhodesian Ridgeback rescue, who was proving difficult to rehabilitate. He came to Cesar from Much Love Animal Rescue.
Cesar provided psychological care and soon learned that Maury had a "true nose gift" and "needs a job." He immediately thought of Chief Lambert and his successes in training dogs for jobs. Cesar's request was two-fold: train Maury and link him to a qualified, loving handler in an industry Chief Lambert felt would benefit both dog and job-connection.
Maury had basic obedience and search skills. These skills, along with high energy, a strong prey drive, self motivation and a willingness to please, making him a perfect candidate for detection training. Watch Maury's journey and see if he was able to find a new life with a job that satisfied him.
"Stan Lee's Superhumans" is a twelve part presenter led series for the History Channel in the U.S. In each program, presenter Daniel Browning Smith travels the world meeting people who have remarkable physical and mental abilities, and investigates the science and history behind what they're able to do. From the UK to the US, and from India to Australia, Daniel travels the world to find the individuals whose spectacular abilities make them stand out from the crowd.
In April 2011 the All States K-9 Detection teams participated in setting up three exercises featuring dogs finding specific odors through their sense of smell; then ihe "super sense of smell guy would have a go at the same exercise to see whether he will be able to find the hidden item."
Meet George Aldrich,"Nasal-naut" on the NASA odor panel: sniffing everything before it gets blasted into space to ascertain whether it has an odor or not.
The production is a great visual way for the program to talk about the sense of smell and explore the huge difference between humans and canines when it comes to that sense. How many exercises were set up? How many did George find, if any? Did he go through the exercise the same way the dogs did? "The Nose" answers these questions and more:
"Cesar's Worst Bite"
Kelly and Hyrum knew their picture-perfect life together would include a dog, but early on their Labrador puppy Holly began displaying a disturbing behavior: food aggression. The Lais' feared that their 18-month-old son Griffin could be bitten just for having food in his hand. Cesar was their last hope to help Holly before they make the hard decision to send her away.
Cesar got a painful surprise when Holly, in need of rehabilitation, lashed out with her teeth. And Chief Lamb, too, caring for Holly in Cesar's absence, got a painful surprise of his own.
Can Holly be rehabilitated? Will she be able to return home? Find out here: